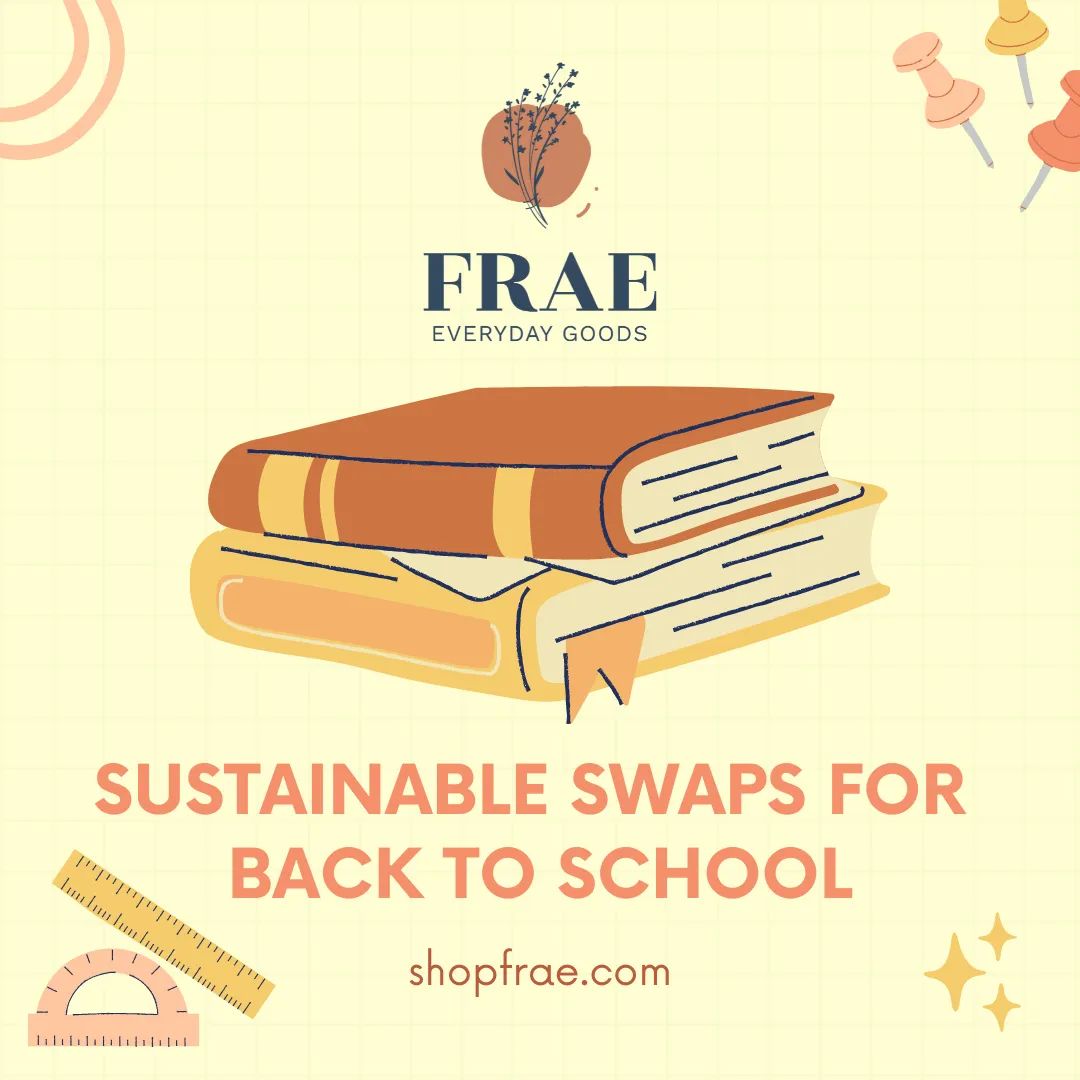 Sustainable Swaps for Back To School
The summer season is winding down and that means the school year is just around the corner! While many of us are ready for a return to this routine, we might not be ready for the environmental impact that can come along with purchasing school supplies, packing lunches, and arranging transportation.
Here are five easy tips for stepping into this next season with a more sustainable approach:
Use reusable water bottles instead of buying plastic water bottles. We love an insulated version to keep things cool in the warmer months and warm in the cooler months. Our shop favorite is the Insulated Stainless Steel Water Bottle with Bamboo Lid by ME Mother Earth. It has a solid white surface perfect for jazzing up with your favorite stickers. Check it out in our shop section online or during your next visit to our retail location.
Opt for recycled paper and notebooks to reduce your environmental impact. There are a TON of companies making sustainable options and the more we request these options as consumers, the more suppliers will answer our demands!
Pack your lunch in a reusable containers and use reusable cutlery instead of using single use disposable plastic bags or utensils. We love the Collapsable Straw & Cutlery Set by ME Mother Earth paired with the 3 tiered Stainless Steel Bento Box by BKLYN Bento - both available in our shop section.
Walk/bike/scooter/skate/hover to school if possible and carpool or ride share instead of driving alone. Little steps really CAN make a big difference.
Reuse supplies from the previous school year if possible and repair damaged items rather than automatically throwing away to buy new. This will save resources and can save you some SERIOUS cash too! If you need help with repairs to clothing or backpacks - we'd be happy to take a look...
Going back to school can be a great opportunity to adopt eco-friendly habits. Shop with us in store or online for all of the best goods for sustainable living.